Google confirmed that it plans to put all of Allo's resources into smoothing the way for RCS or Rich Communication Services. This is a new standard that it set to replace SMS and will soon be compatible across most major carriers around the world. The Universal RCS Profile supports read receipts, typing notifications, larger image and video file sharing, and will work over Wi-Fi and LTE.
The consumer name for this platform will simply be called "Chat". Rather than Google try to make an iMessage Clone, it has decided to embrace the existing RCS Profile and make it the default messaging experience on Android.
Google has already announced its partnership with many phone makers like Huawei, Motorola, LG, HTC, and Sony to use Android Messages as the default SMS/Chat app. As of the time of this post, there are 55 carriers and 11 smartphone makers that are on board with moving toward towards supporting Chat as the successor to SMS.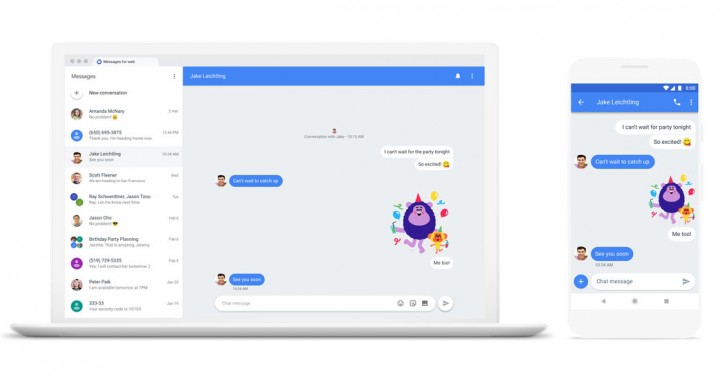 A couple of expected features coming to Android Messages includes web-based desktop interface to carry Chats over to the desktop, Smart Reply as we've seen in Allo, Google Photos integration, Clearer organization of messages, better search features, and "more expressiveness", which could mean we might see more stickers come to Android Messages.
Soon android users will have a better default messaging experience.